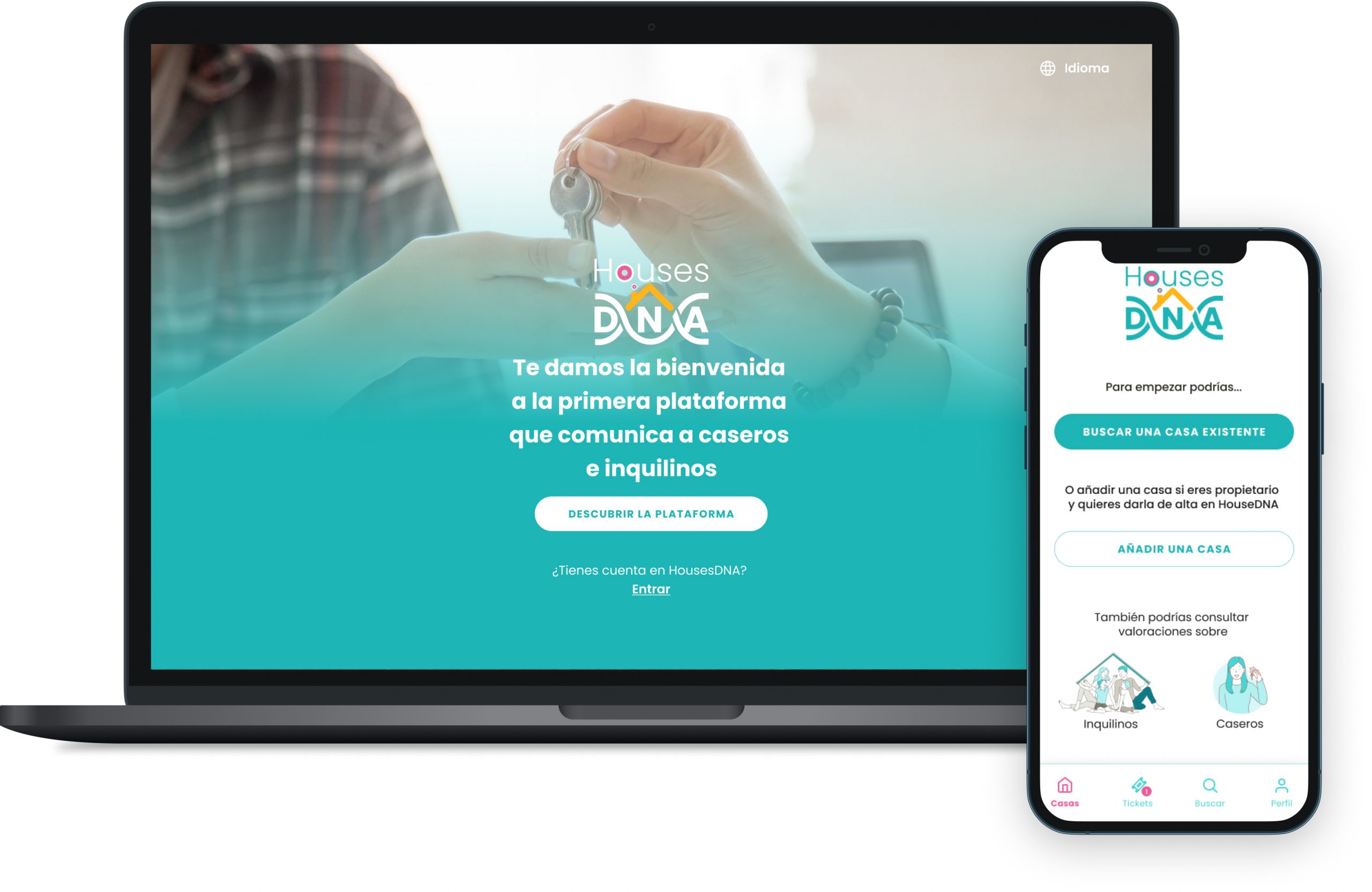 Connecting landlords and tenants
There are currently no solutions on the market that offer landlords and tenants the opportunity to connect to solve tickets for incidents that usually arise when a house is for rent. This platform also offers the possibility of rating tenants, landlords and even houses, so that if someone wants to rent their house, they can consult the opinions of other users about that tenant and vice versa, tenants can check if that landlord is legit. 
I worked closely with the housesdna team on this project for six months, my role was to help understand what would be the interaction of the different user profiles that would use the platform. It was very important to fully understand what the user journeys would be for each of those roles. I was also in charge of designing the entire brand image, the design system and the layout of the entire platform.

The brand seeks that this project is the DNA of homes, that it serves to bring closer and simplify the rental processes that are always experienced and that can sometimes be uncomfortable to solve. HousesDNA arose as a parallel project of the Belgian company, Kikmo, therefore, for them it was important that it be related in terms of colors and that it could be recognized at a glance that they are part of the same group of companies.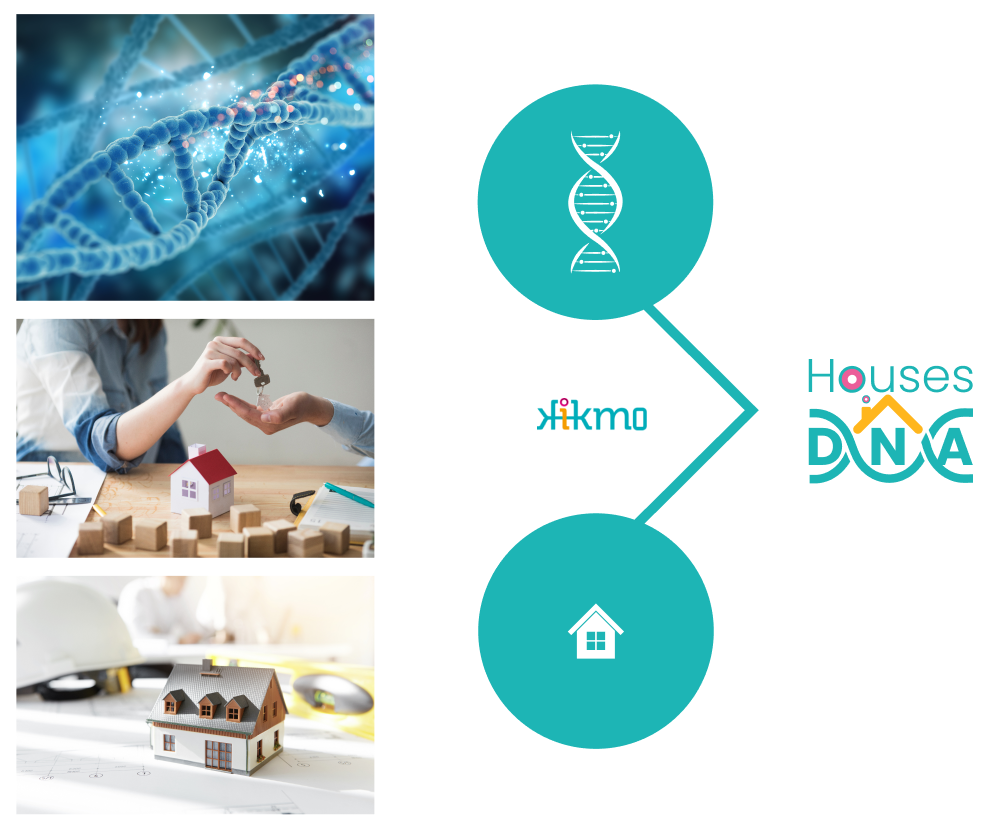 Design system, facilitating product scaling
Building the design system made it much easier to maintain and ensures design consistency across the platform, as well as faster development and upgrades. This is a first phase of the product, but having a design system will ensure better scalability and growth solutions for housesdna.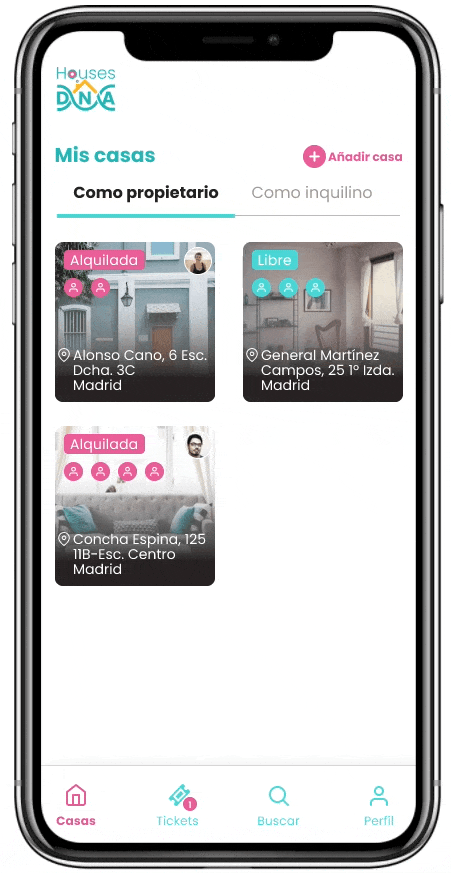 Users who are landlords and tenants. The type of users could become complicated and it was a challenge to create an easy-to-use design that would allow users to manage their houses if they were owners and also the house in which they live if they are for rent. From the user's profile it was decided that it was very interesting to be able to access the information of the houses in which he could enter the detail of who lives in it, what documents have been uploaded, what repair tickets are open and what evaluations have been made other users of the house so far.
Solutions through tickets
From the tickets section, users can select what type of tickets they want to consult, whether those that are active or those that have already been closed. From there they can change the status of the ticket, add documentation and have a conversation with the people involved in the matter.