seat, and the future of mobility
seat, and the future of mobility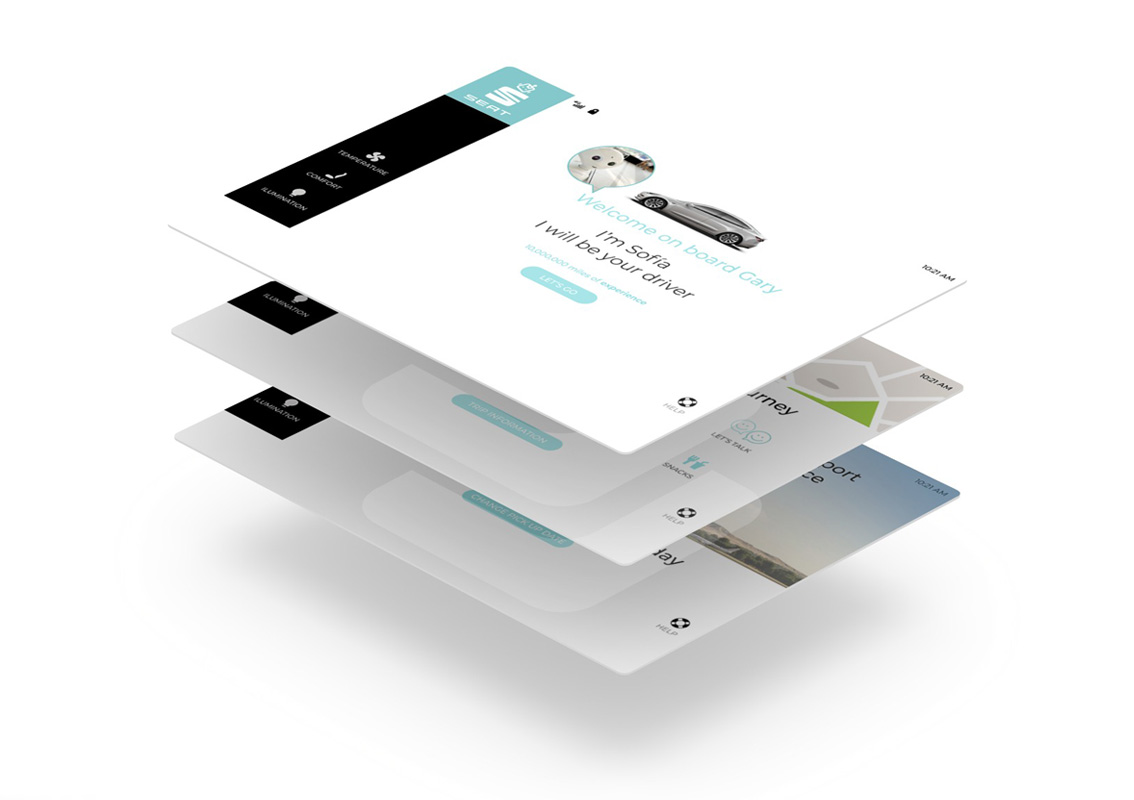 Design of the user interface prototype for a SEAT self-driving rental vehicle.
Categories
Research
Branding
Design
Personal project
The challenge chosen for this Design Sprint has been SEAT and mobility. In July 2019, Seat has presented a new laboratory, SEAT Code, in which it intends to go from devising Hardware to creating Software.
Automotive companies will have to transform to meet new needs and reach other types of users. All this transformation can happen thanks to the rapid development of technology.
Target
Users who are going to rent a SEAT self-driving vehicle.
Goal
Paint a future scenario in which SEAT makes life easier for users through software.
Methodology
Design Sprint is a fast and cheap methodology, which is very useful before considering investing seriously in projects with a certain risk.

During the Design Sprint we carried out the following techniques to finally arrive at a testable prototype that could be iterated.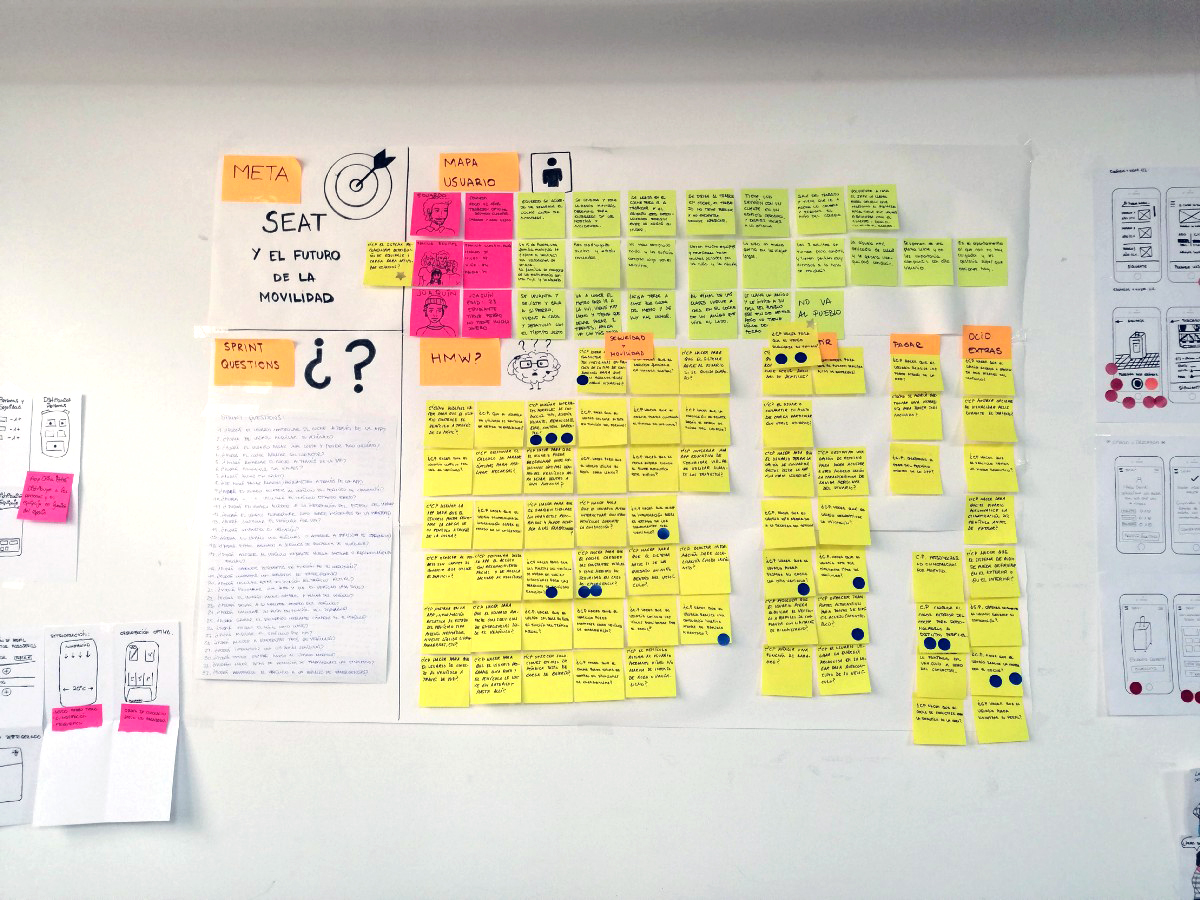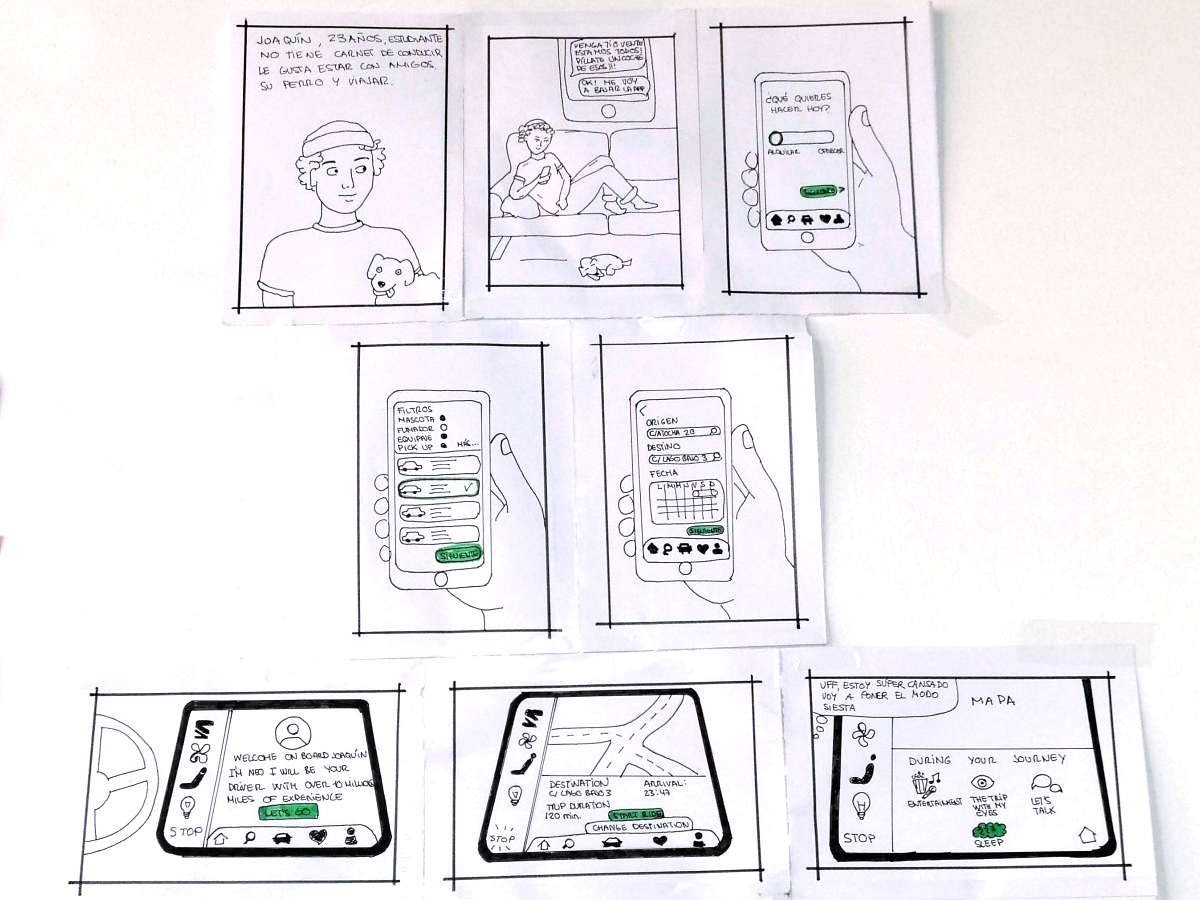 design of a functional prototype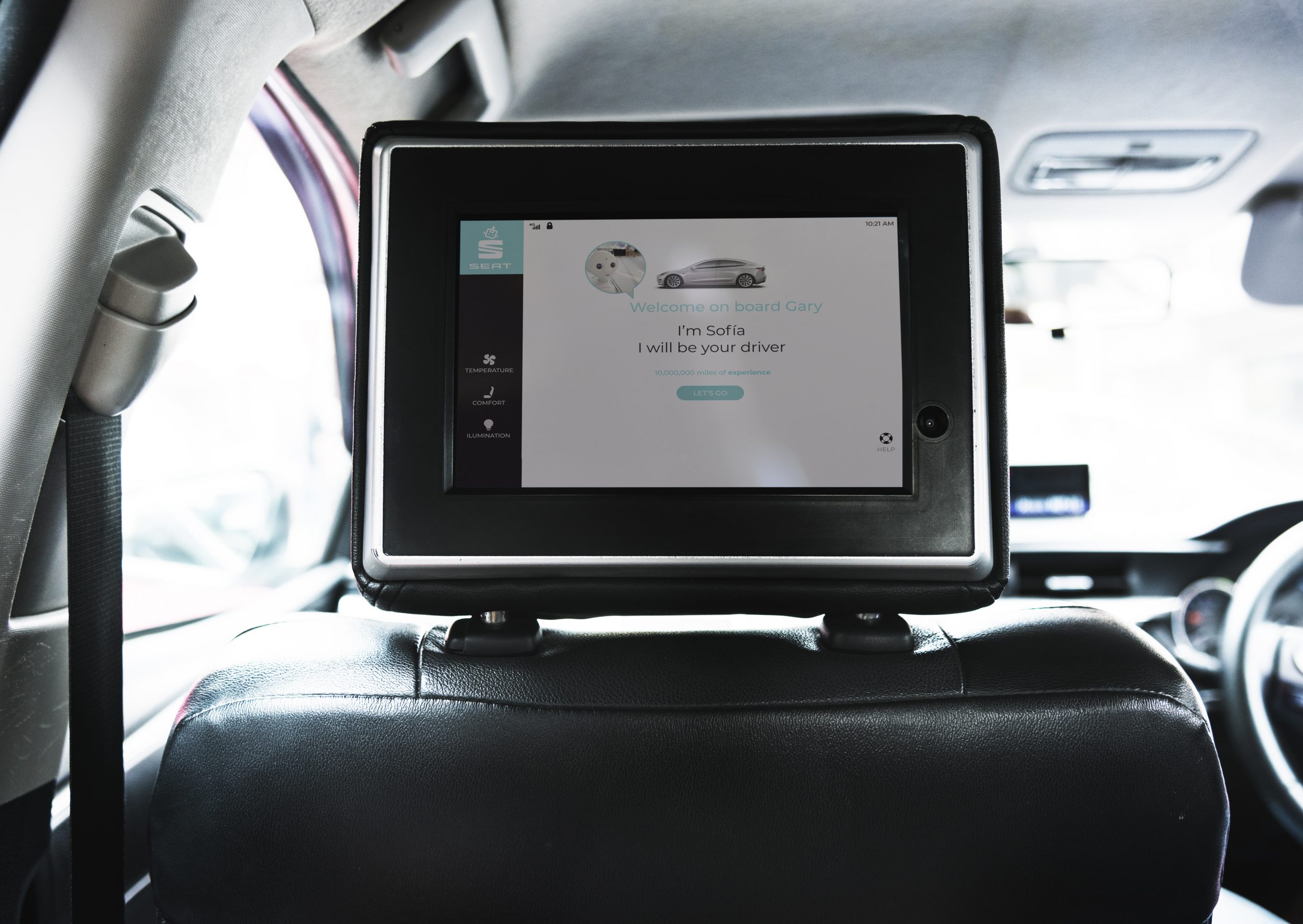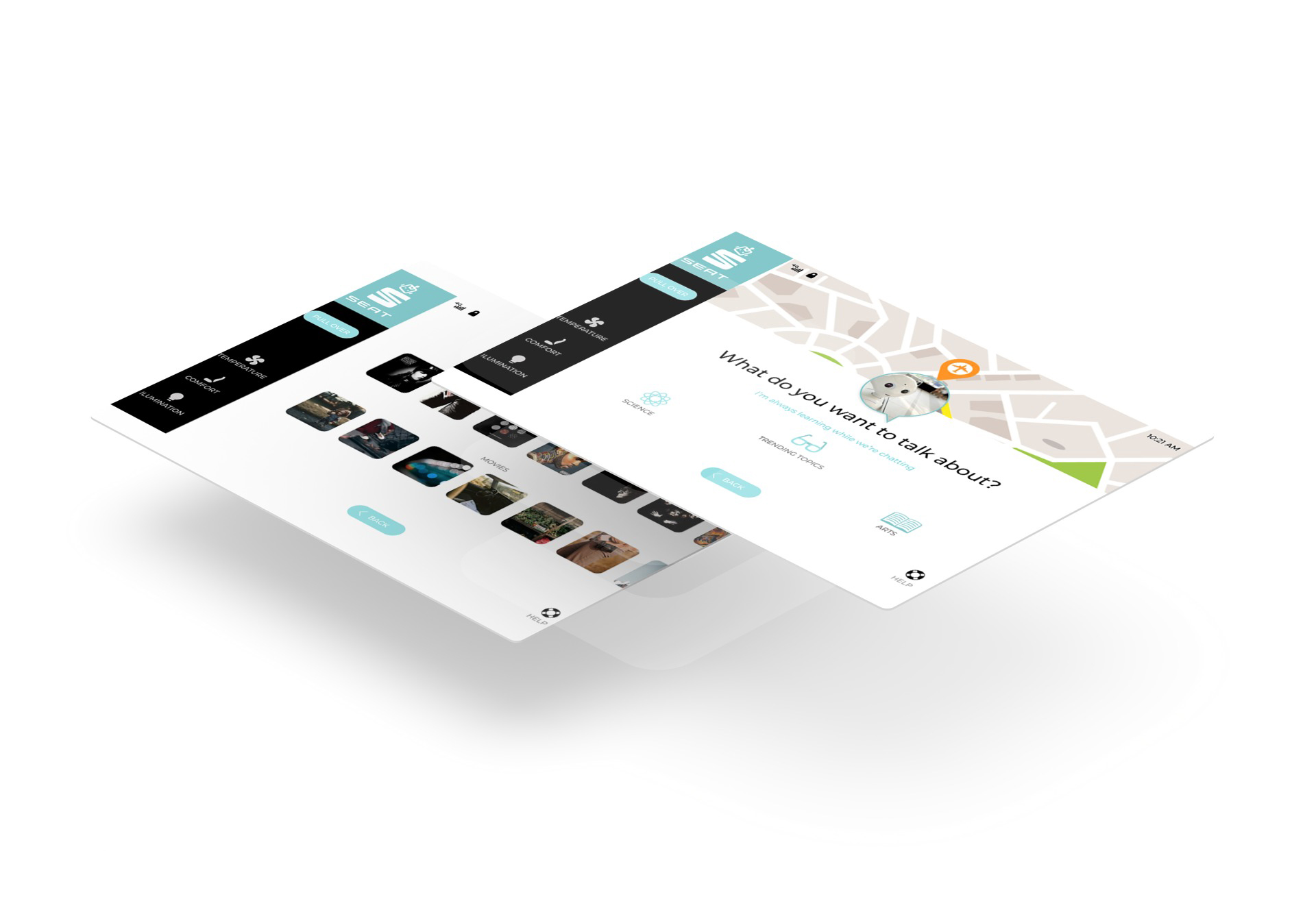 After creating the prototype with which the user would interact when getting into the vehicle, we proceeded to test it on users of different ages and characteristics that provided very revealing information. With all this data we were able to iterate and the video of the final prototype is the one shown below.